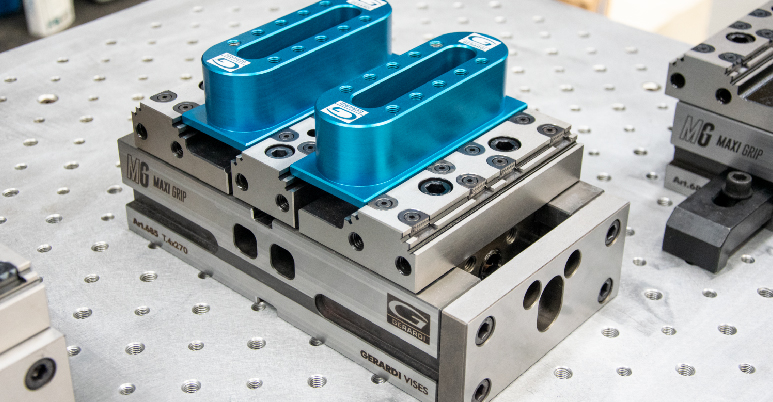 Precision modular vise
The new MaxiGrip vise, this vise springs from the need of joining the highest clamping stability and the best use versatility in a single product. The possibility of shifting from the workholding of a single part to the double one, or to the self-centring modality immediately and intuitively, combined with the high compactness, make it the ideal product for the use on any machine kind, from 3 to 5 axes. To assure the best performances in time, the vise has been implemented with base body, slides and screw made of case-hardened, tempered and ground steel.
Click here below to find out more!