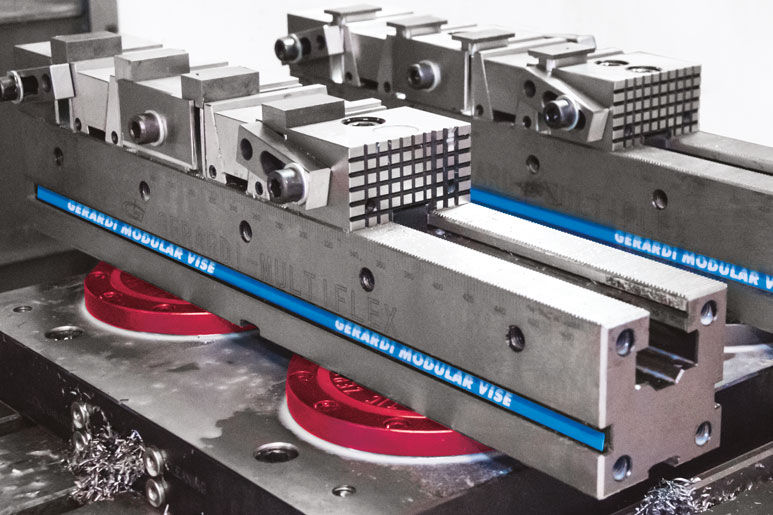 Now available Zero Point ready too!
Thanks to a revision on the Multiflex vise bases, a pair of calibrated holes has been added to make them fully compatible with the Gerardi Zero Point system.
From now on, this series of vises will then be easily positioned on our Zero Points through special pull studs supplied included in the standard equipment of the vise.