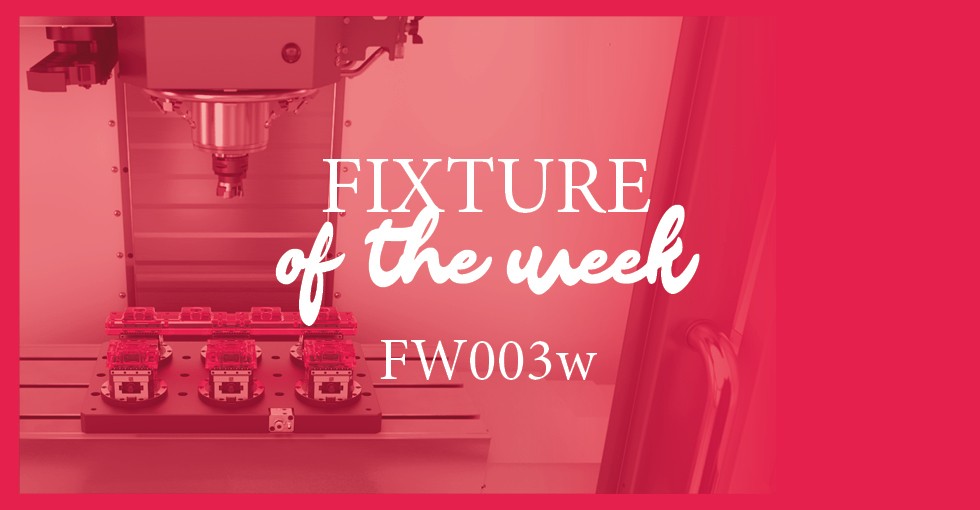 *A selection of the best fixtures designed by our techinal department
Base plate with 6 single Zero Point units and Compact Grip vises for the machining of small workpieces on vertical CNC
—

Base plate provided with 6 built-in Zero Point units. Simultaneously vise clamping performed through one single action. All
the air connections are directly integrated into the plate.
—

One threaded pull-stud has been designed for the direct positioning and clamping of Compact Grip T.2×120 vises
on Zero Point units in order to avoid the use of an interface plate.
—

Zero play key-nut allows a quick and precise vise centering on the Zero Point unit, ensuring an accurate and repeatable angular
positioning.
—

The equipment is customized following the customer's specific need and according to the machine table drawing.
—