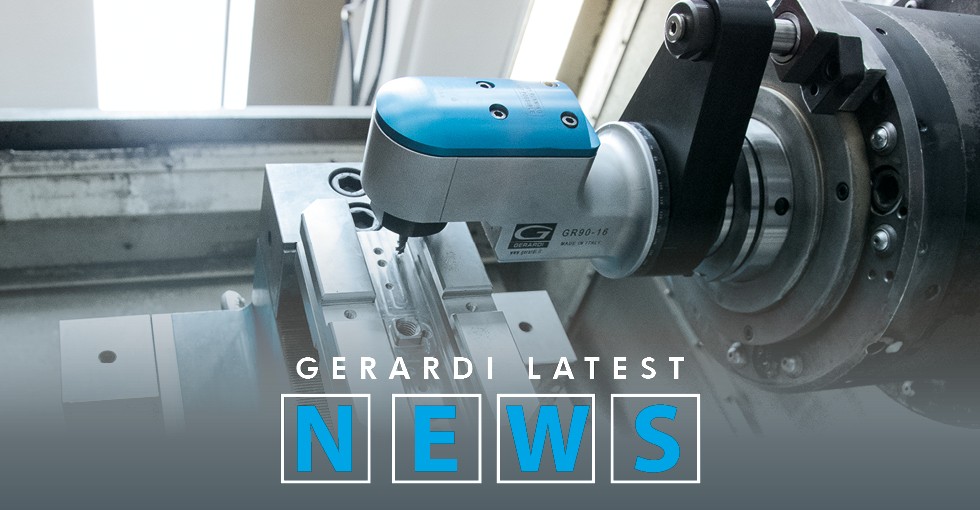 * The latest technical developements of our technical department
The compact offset Angle Heads!

The new GR Classic Line Angle Heads series have been designed based on grounded technical know-how and a 50-year- long experience.
These innovative angle heads have reduced dimensions, increased performances and reliability.
—

The angle heads offset shape allows the internal coolant flow up to 70 Bar, keeping the internal kinetic components well isolated.
—

Small-size Angle head specifically
designed for light drilling, tapping and
milling operations (from 3mm) in small diameter bores usually very difficult to reach.
Higher performance UP TO 8.000 RPM
—

Offset angle heads line suitable for machining and drilling in narrow fields.
Reduced output dimensions for the tool length optimisation.
Internal coolant up to 70 Bar
.
—

To meet any Customer's needs, Gerardi may supply SPECIAL angle heads designed and built in cooperation with the final user.
—