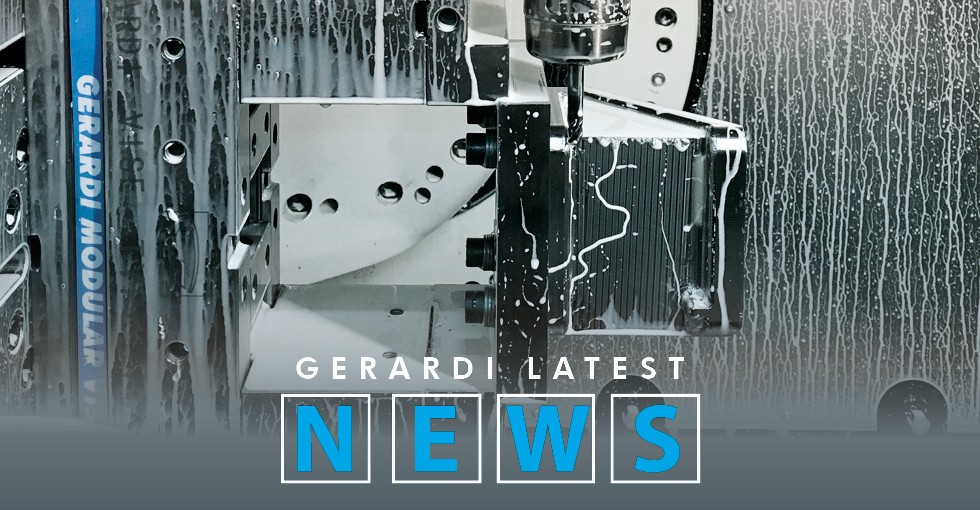 * The introduction of the latest technical developements of our technical department

Did you think that the FMS vises were not the best for your 5th axis cnc? You Were Wrong!
—

Thanks to the extreme versatility of the Gerardi Modular System even the FMS vises, properly reconfigured, can be also used on 5 axis machine centres for big workpieces clamping.
—

Stainless steel manifold machining on 5 axis cnc Fagima Jazz I, control hh640. Machine complex shapes in a single setup for increased productivity.
—

Movable jaw Art.814 oriented for the maximum jaws opening or in order to close them completely.
—

Self Centering FMS vise during clamping two aluminum motor each workpieces mounted on Vertical CNC.
—