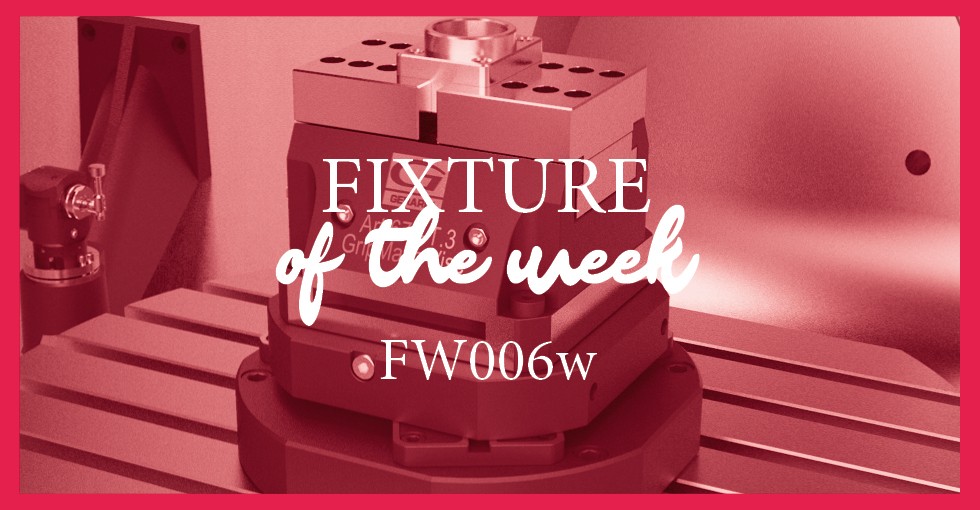 * A selection of the best fixtures designed by our techinal department
Automatic control of fixtures and workpieces. Mounting of the Automatic GripMatic vise on a Zero Point machine table made by a robot. Workpiece detectors and pressure sensors both on the clamping fixture and in proximity of the workpiece ensure the complete handling of the machining center for unmanned productions cycles.
—

Zero Point plate is controlled through machine CNC and grants
the quick and accurate positioning of the GripMatic vise.
—

The Zero Point platform, interfaced and connected to the machine table, allows the complete handling of the
vise through robot that means: opening/ closing of the jaws for the loading/unloading of the worpiece and
removal/repositioning operation of the vise on the machine table