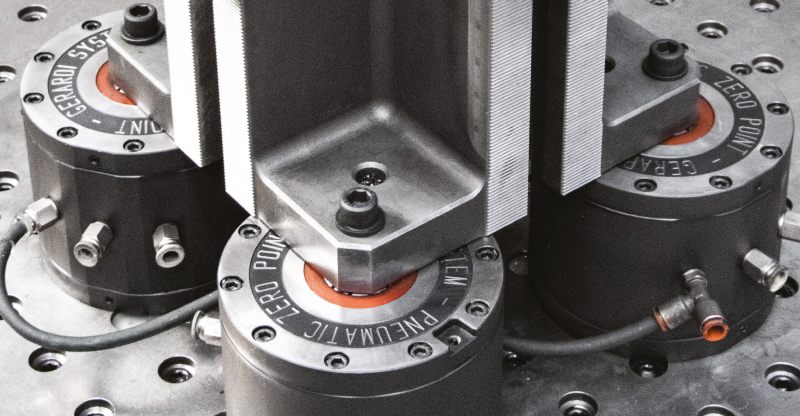 Immediate Positioning & Clamping & Accurate Repeatability!

The Zero Point evolving goes on…
Double Zero Point has been developed by the need to clamp workpieces and fixtures of all kind  of shapes and sizes.  Thanks to a grid system you can get an IMMEDIATE RECONFIGURATION always granting the highest precision and allowing max. accessibility and machining on 5 sides.
Zero Point allows you to set up jobs in few seconds on the machine, saving around 95% set up time, increasing production and reducing scrapes.
Double zero point allows to change the position of the Zero Point units to clamp and position fixtures and workpieces even of different sizes on the same base plate.