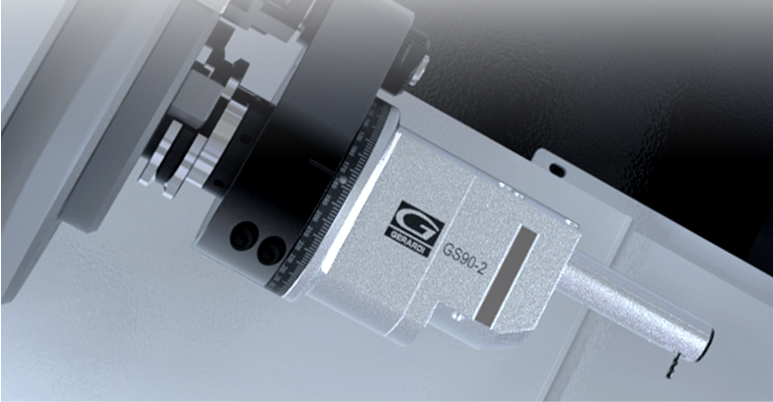 Angle heads for MICRO machining
The new SLIM Angle Heads range borns from solid technic grounds and from the experience developed in 50 years, spent beside our customers. With this innovative angle head series we reduced the dimensions offering the same performances and the reliability. The new GS90-3XS MODEL allows the machining execution in hard access areas thanks to its reduced dimension. Possibility to get special lenghts thanks to the cascade of modular straight-tooth gears.
Click here below to find out more!