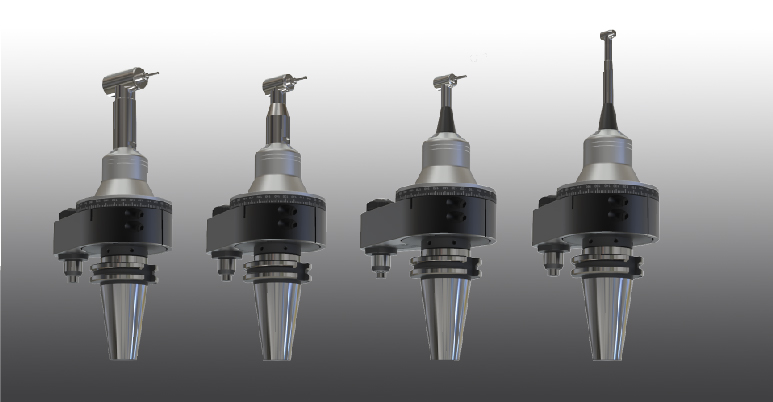 Angle heads with 90° Angle Spindle
The new series of MINI heads have been designed based on a grounded technical know-how and a 50 years long experience. The compact design and the high level of performances of this innovative new angle head series allow to make machinings in position hardly reachable with other types of angle heads. Perfect for deburring and countersinking machining, light drilling and willing in reduced bore diameter. 90° Angle spindles are conceived to work at a very high speed. The quick-change modular coupling allows quick and complete interchangeability of all spindles on the same head.
Click here below to find out more!