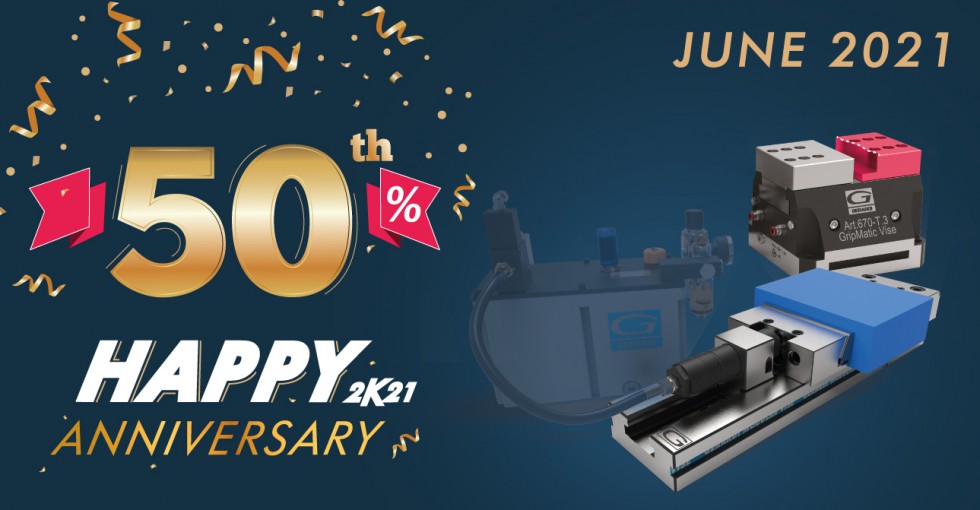 For our 50th anniversary only for June 2021 the StandardMatic and GripMatic vises up to 50% off!
Through the power unit with pneumo-hydraulic drive, the StandardMatic series allows the simultaneous or independent clamping up to 6 vises thanks to the hydraulic cylinder with single or double effectThe GripMatic series is conceived for 5 axis machine centers and its activation is made by oil or compressed air through a double effect piston that grants the complete automatic management of the vise
WHILE STOCK LAST – OFFER NOT CUMULATIVE WITH 2021 SPECIAL OFFER
—
50th HAPPY ANNIVERSARY SPECIAL OFFER
To celebrate our 50th anniversary, every month starting from January 2021, one surprise product offered with 50% off! Do not miss the chance, stay tuned on our social networks, newsletters and website to discover the special products offered month by month!