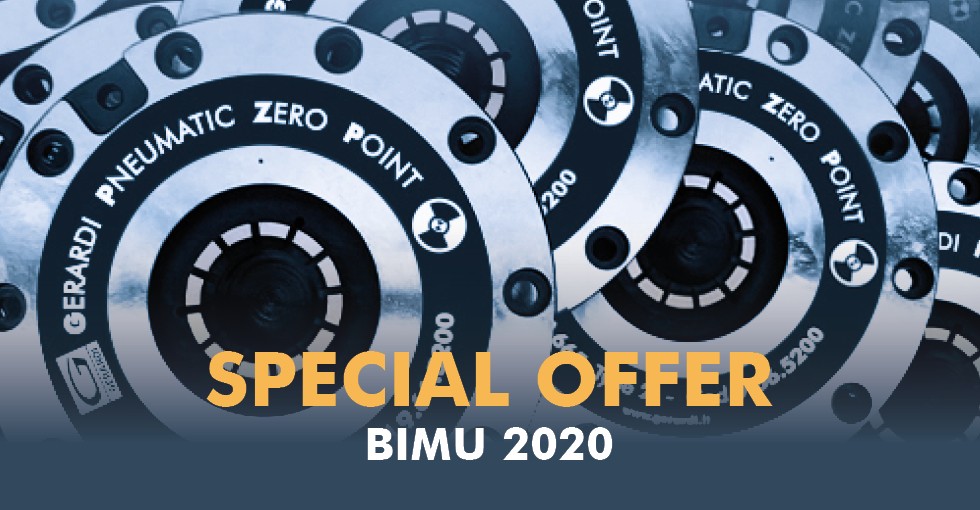 * Expires on 31st of December

As Usual It's finally ready the new Gerardi Special Offer BIMU 2020 with many great new products with an unbeatable price / quality ratio!

—

Self-Centering vises with reversible jaws, specific inserts grip specifici any kind of material and aluminum pyramidal support which permits the simultaneous mounting of 3 CompactGrip vises.

—

Pneumatic Zero Point for multiple or single applications. Zero Point plates interfaced with the machine table and machineable or grid
interface plates for Zero Point.

—

A wide range of driven tools with an unbeatable price / quality ratio. Universal quick change compatible with all ER outputs.

—

Pneumatic or Hydraulic vises with double effect and automatic or semi automatic interface plate.

—

XL Classic line angle heads ideal for large machine tools and milling machines, designed for heavy duty cutting and Evolution line with interchangeable shanks to
fit any machine spindle

—