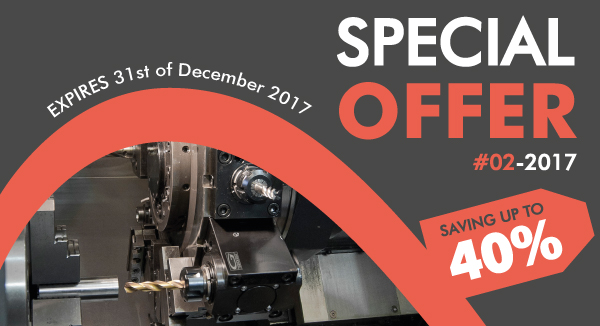 Inside many news are waiting you !!

Innovative comb system for quick pull-down jaw plates change.
Vises with much longer base than standard one.

Discover more


– For multiple clamping from 1 to 12 workpieces of various sizes.
– Self centering and eccentric vises. Ideal for 5 axis machine centres.


– Specific for horizontal and vertical machining centres.
– Solid cast iron cast G30 with double stress relieving heat treatment.


Fornitore Unico / Soluzioni personalizzate / Miglior rapporto qualità-prezzo
Garanzia estesa fino a 2 anni!

– XL Classic Line angle heads, Ideal for large machine tools and milling machines.
These angle heads are designed for heavy duty cutting.
– A wide range of driven tools with an unbeatable price / quality ratio.