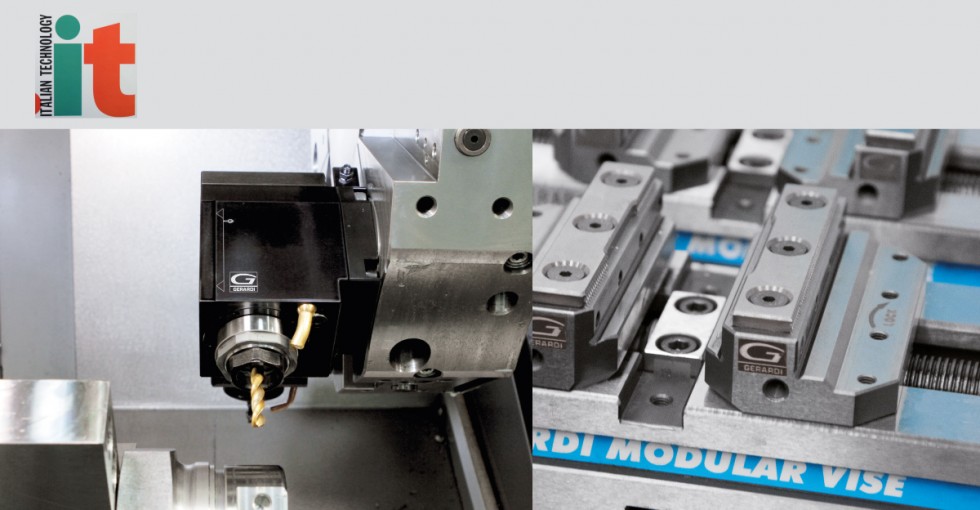 "Vises, angle heads, driven tools, Zero Point systems: Gerardi has developed a range of solutions conceived to maximise up-to-date machine tools' potentialities, while paying the usual attention to users' requirements."

Almost  50 years of experience and attention to customers' requirements have allowed Gerardi Spa to make important technical, manufacturing and sales improvements, essential to overcome the recent economic crisis together with the constant investments for the development and production of new solutions, all made in Italy. «There is still a long road to travel but the course is traced. – confirms Ivano Gerardi jr.,sales and marketing manager of the company –We have the papers in order to create high-quality products and the market gives us the right boosts to do even more and even better. Concerning angle heads, for instance, the Classic line today can boast 90 different models whereas the innovative Evolution range has already reached number 104, all equipped with a set of options that complete its applicative potentialities.
We have designed the Line of Classic angle heads as a conventional solution providing for the main input shaft integral with the drive taper and very compact sizes: dealing with overall dimensions issues or very narrow passages, they often prove to be the ideal choice.
by Tech Mec