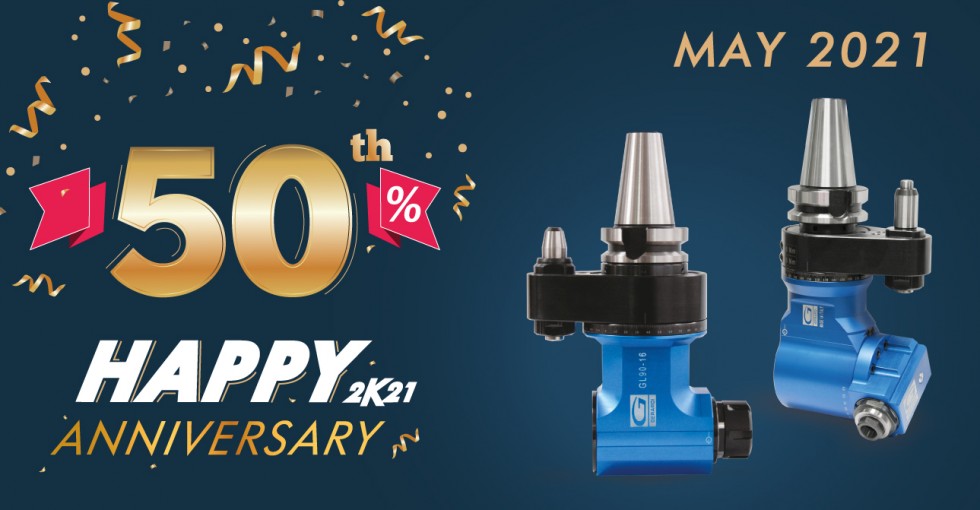 For our 50th anniversary only for May 2021 the Classic Line Angle Heads (light series) up to 50% off!
The Light serie is ideal for Fanuc / Brother / Jingdiao

– Design studied for a best price-quality ratio.
– Aluminum body.
– Weight reduction.
– Conical positioning pin.
The new Classic line of Gerardi angle heads has been designed from a technical base derived from 50 years experience of solving thousands of production problems, finding optimum solutions and always guaranteeing the highest product quality. 197 standard angle head types are now offered, designed, built and distributed in more than 70 countries the world over by Gerardi S.p.A., and available with a range of options to complete their application and performance potentials.
—
50th HAPPY ANNIVERSARY SPECIAL OFFER
To celebrate our 50th anniversary, every month starting from January 2021, one surprise product offered with 50% off! Do not miss the chance, stay tuned on our social networks, newsletters and website to discover the special products offered month by month!