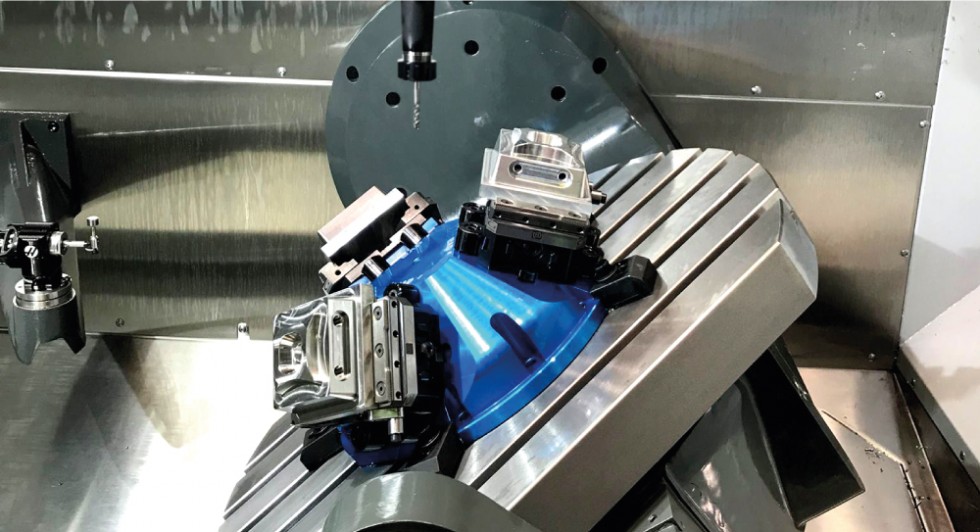 ■ Multitasking & CompactGRIP vises
■ Risers & Pyramidal supports
■ NEW Multitasking vise Art.670ID
■ FMS vise Art.868
It is rising the need of clamping a single piece in self-centering modality, with the possibility of machining it on the 5 sides. Due to the introduction of the latest and performing 5-axis machining centres and the diffusion of robotic plants for the machine automation, Gerardi has widened the proposal of modular workholding fixtures with two new families of vises: Multitasking (self-centring, eccentric, very versatile and handy) and the recent CompactGrip, they too self-centring but even more compact and versatile, with higher clamping forces and even more effective gripping thanks to the Grip Teeth technology and to the various modular inserts that can optimize the workholding depending on the material to be processed.
---

Vises for advanced applications on 5 axis machining centres.

---

Alluminum risers and pyramidal supports compatible per with CompactGRIP & Multitasking vises a must on 5 axis machining centres, they allow to machine the most difficult parts of the workpiece.

---

Self-centering IDRAULIC vise with soft movable jaws

---

Thanks to the extreme versatility of the Gerardi Modular System even the FMS vises, properly reconfigured,
can be used as Multitasking vises for 5 axis machine centres.
---